Who are ProVu?
ProVu is the UK's leading specialist VoIP distributor. Established in 1999, we were early adopters of VoIP technology and hold direct relationships with many of the world's leading manufacturers. Our product range and services cover all the elements you may require to complete your VoIP installations.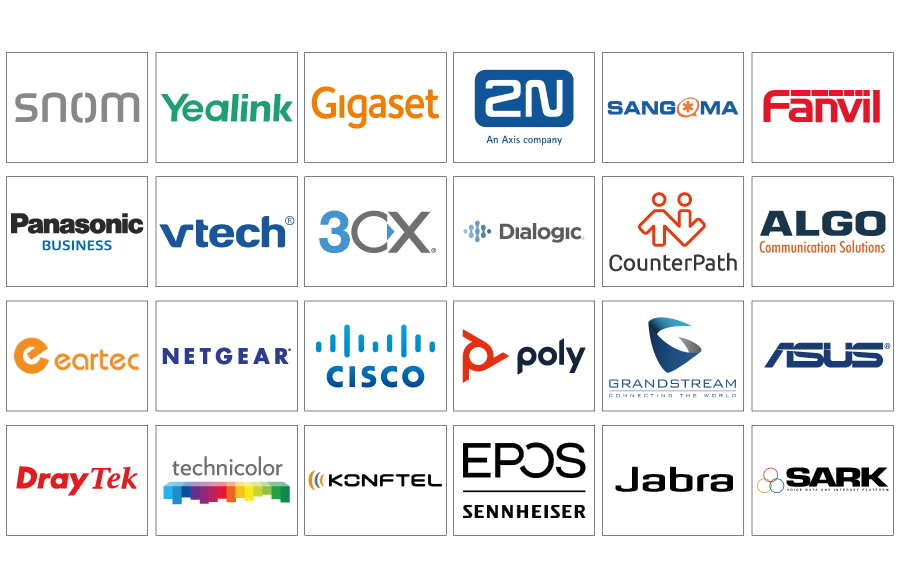 Our success is based on offering world-class products to the telecoms and IT industry by a team that are passionate and knowledgeable about our business. We have the systems and expertise to assist you through every step, from pre sales advice, to post sales technical support and remote device management.
With stock readily available many items can be shipped direct to site on a next day service.
Product Range Includes:

IP Desk Phones
IP Video Phones
IP DECT Solutions
IP Conference Phones
IP Door Intercoms
IP PA, Paging, Audio & Call Alerting Devices
Routers
Voice Gateways & much more!

Value Added Services:

White Label & Branded Shipping
Automatic Device Provisioning
Remote Device Management
API System Integration
DECT handset pairing & set up
Expert Technical Support
White Label Installation Services
Pre & Post Sales Advice
Get in touch...
Get in touch today by emailing contact@provu.co.uk
or call us on 01484 840048 and discuss your requirements with a member of our team.
Connect with ProVu
For the latest product news & offers follow us on Twitter or LinkedIn.